Workshops
The Educational Workshop Program was launched by Musicians For Harmony using
some of the 2002 concert proceeds. A series of workshops presented by
Musique Sans Frontières brought world music to
school children both at home and abroad.

Click a program to learn about it in a pop-up window.
Watch a Music of the World workshop video.
Click above pop-up window to close.

MUSIC OF THE WORLD Program
"Music of the World" was a series teaching sessions about
world music instruments and their related cultures.
It took place in New York City public schools.
MENTORSHIP Program
Launched in Iraq in November 2003, the Mentorship Program
engaged students in Baghdad with teachers in the U.S.
in the study of classical Western music.
Music Of The World Program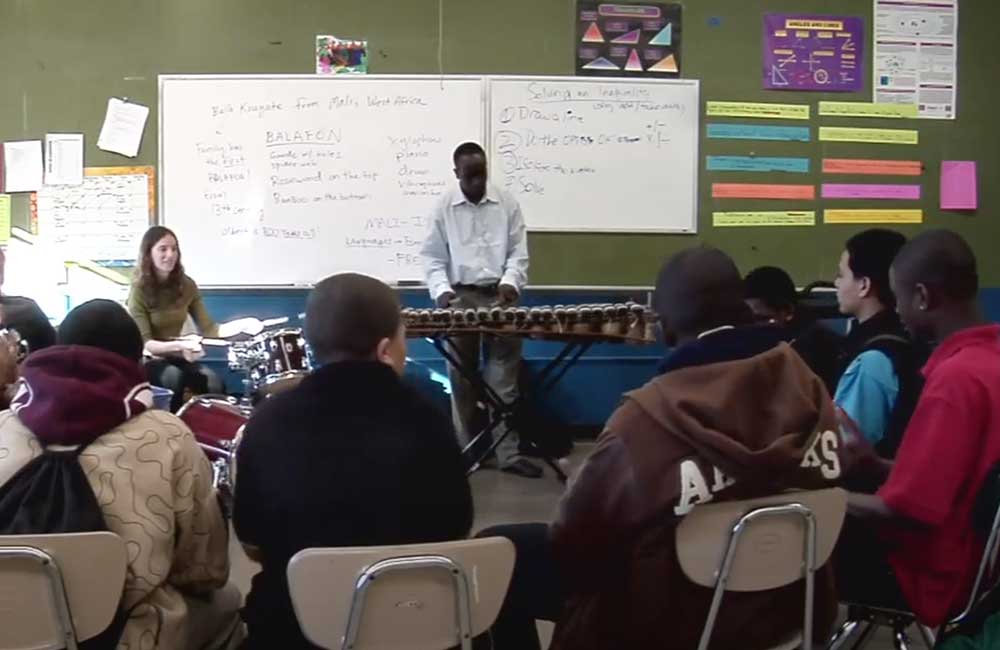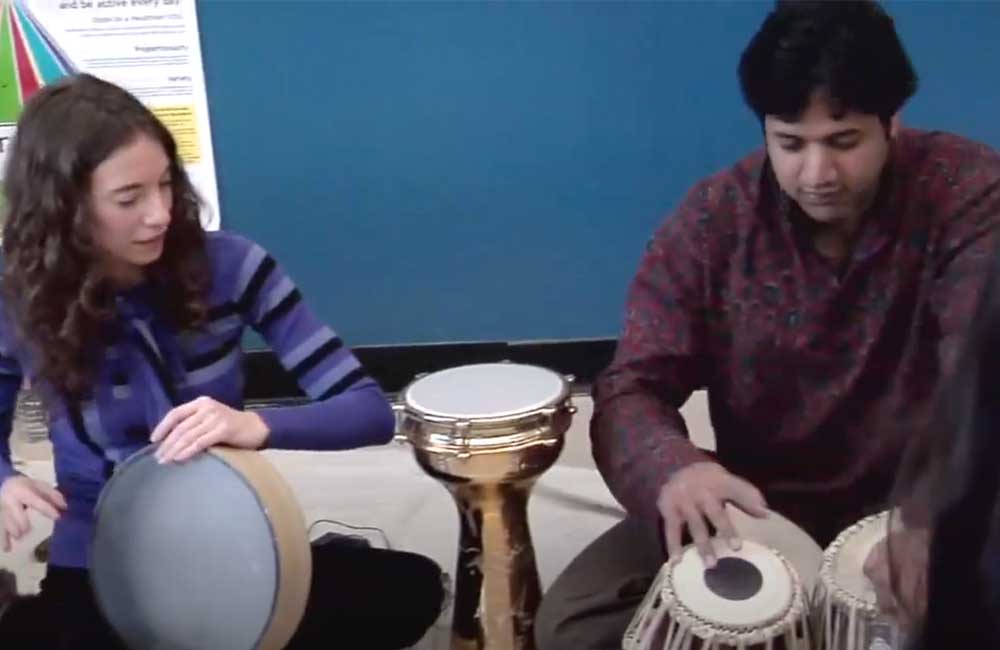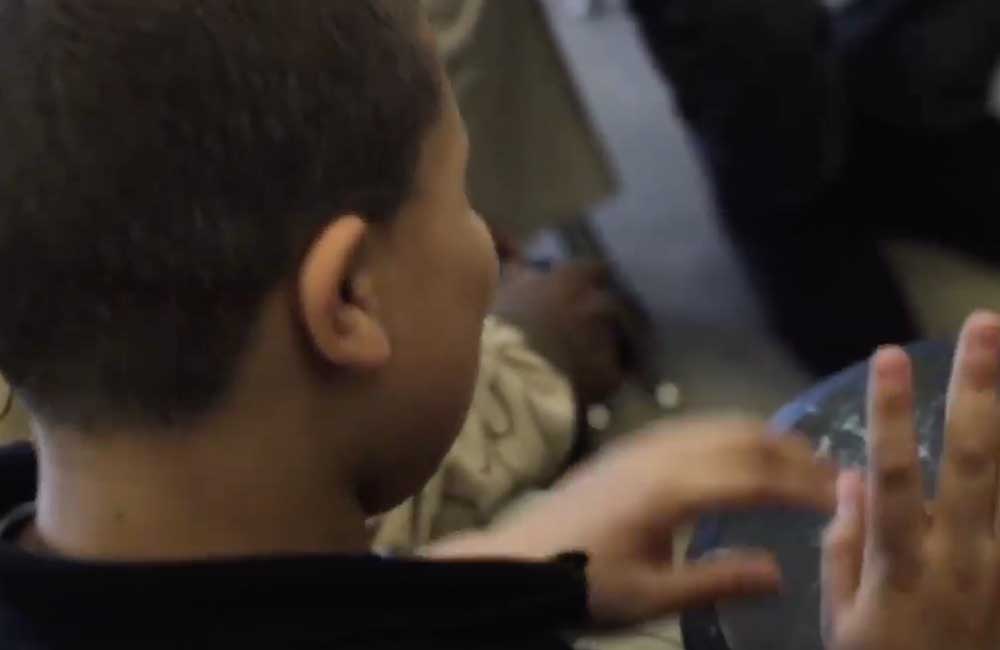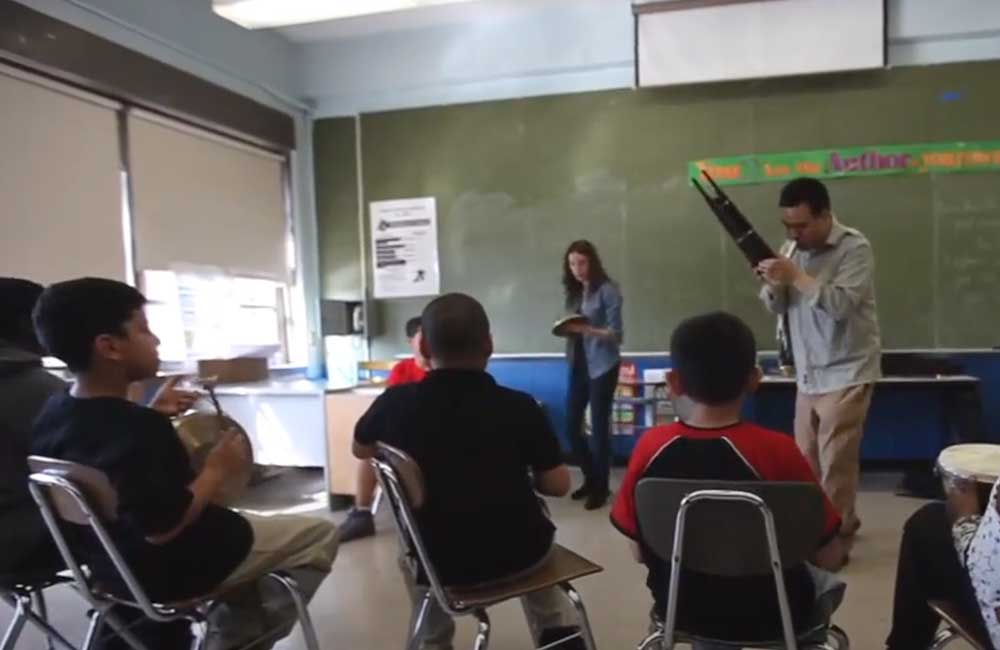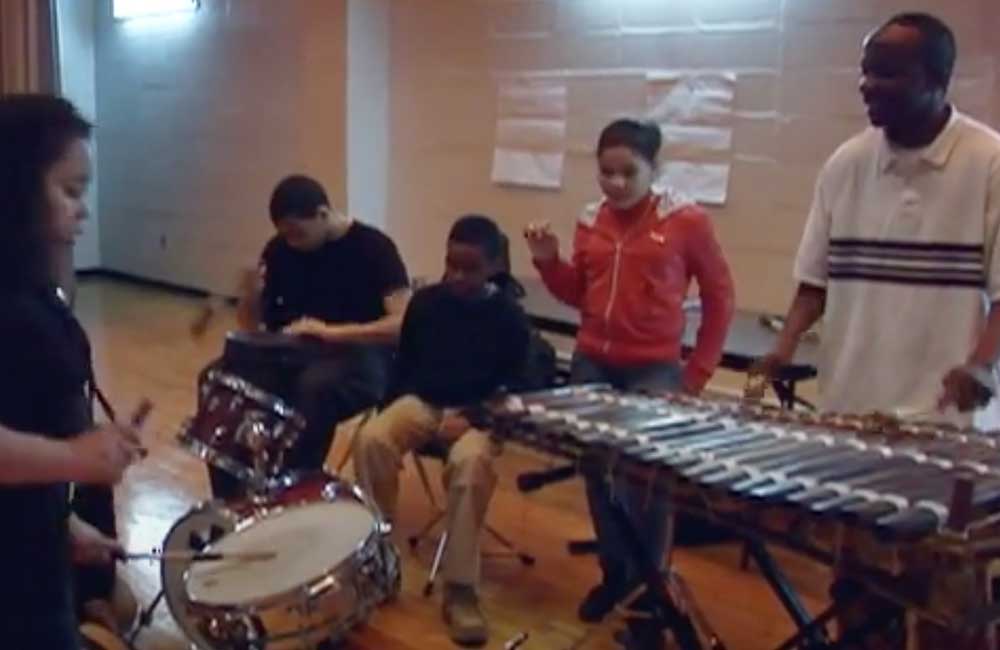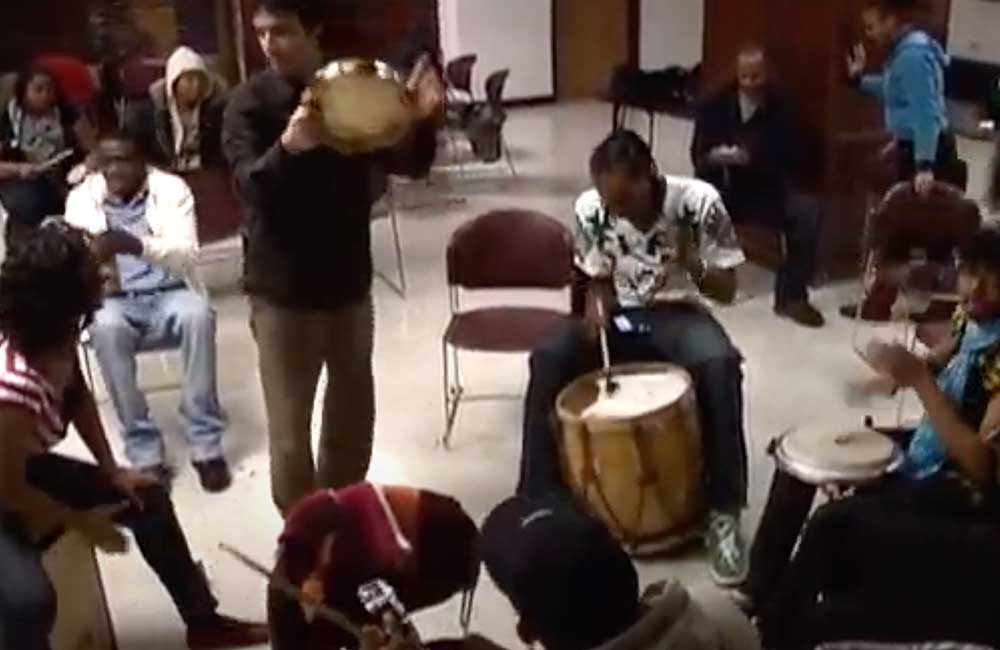 Allegra Klein, Program Director
April Centrone, Lead Teaching Artist
Steve Ausbury, Brooklyn College Community Partnership, Consultant
What
"Music of the World": series of 90-minute teaching sessions on world music instruments
and their related cultures
Each session focuses on instrumental music from one area of the world
Areas include: Africa, East Asia, Middle East, South America, South Asia
Who
New York City public school children in after-school programs
Target age: Middle and High School students
Highly qualified teaching artists to partner with world music performers
Leading world music performers, including:
Marcelo Woloski – Latin America
Balla Kouyate – West Africa
Nitin Mitta – India
Jianbing Hu – China
Bassam Saba – Arab World
Where
Established after-school programs for middle and upper school students in NYC
Possible expansion to other cities throughout the U.S.
Eventual goal to create workshops for children abroad and bring them here for training
When
Pilot program launched at the School for Human Rights in Brooklyn, May 2007
Past program at High School for Youth and Community Development in Brooklyn, March-April 2008
Current program implemented at Roland Hayes I.S. 291 in Brooklyn, Spring 2009 and Spring 2010
Goals
Promote cross-cultural awareness by studying music of other regions of the world
Develop cultural and personal connections to the music
Encourage team-building and cooperation through playing music together
Stimulate creative thinking and individual expression
Create an opportunity for students to see themselves as peacemakers and diplomats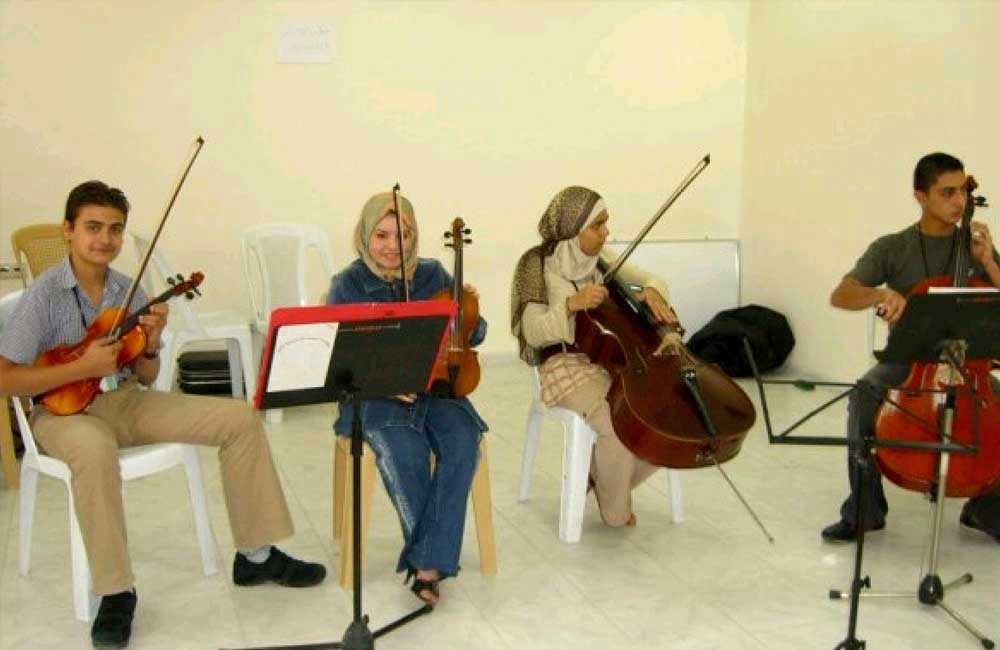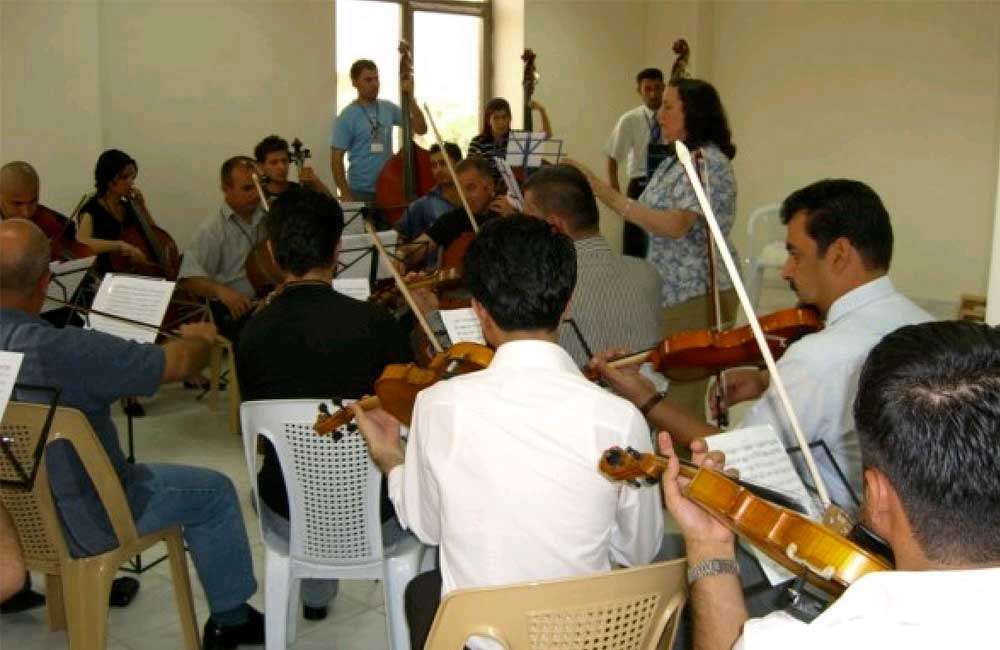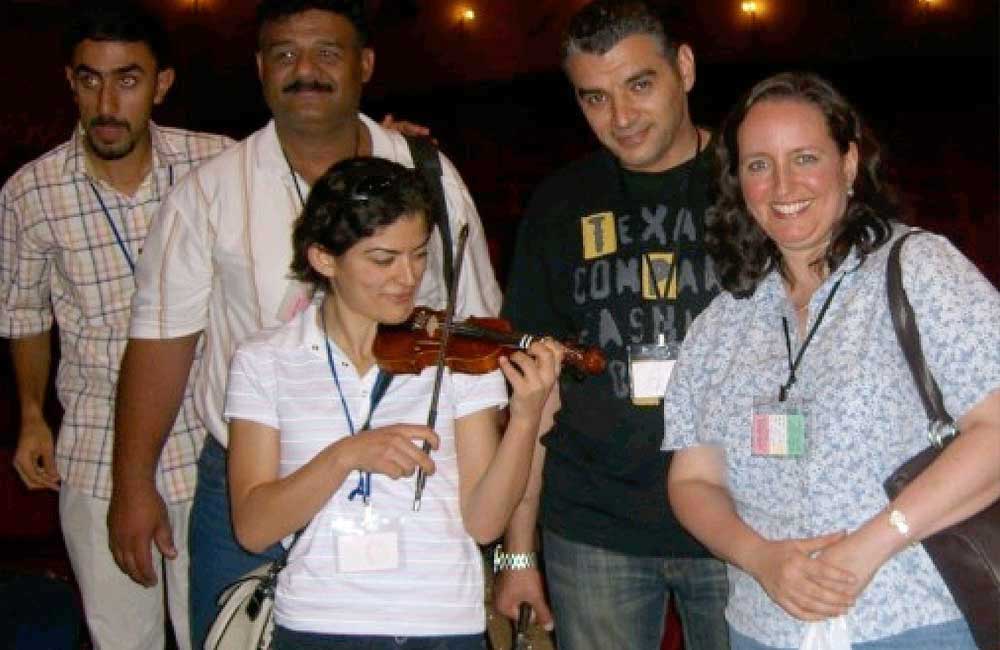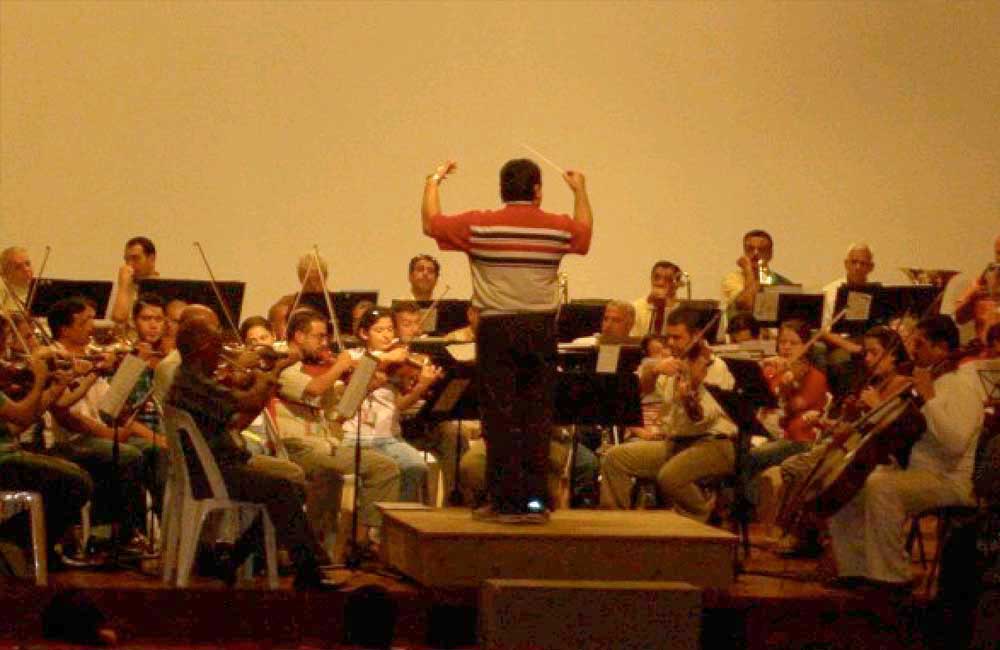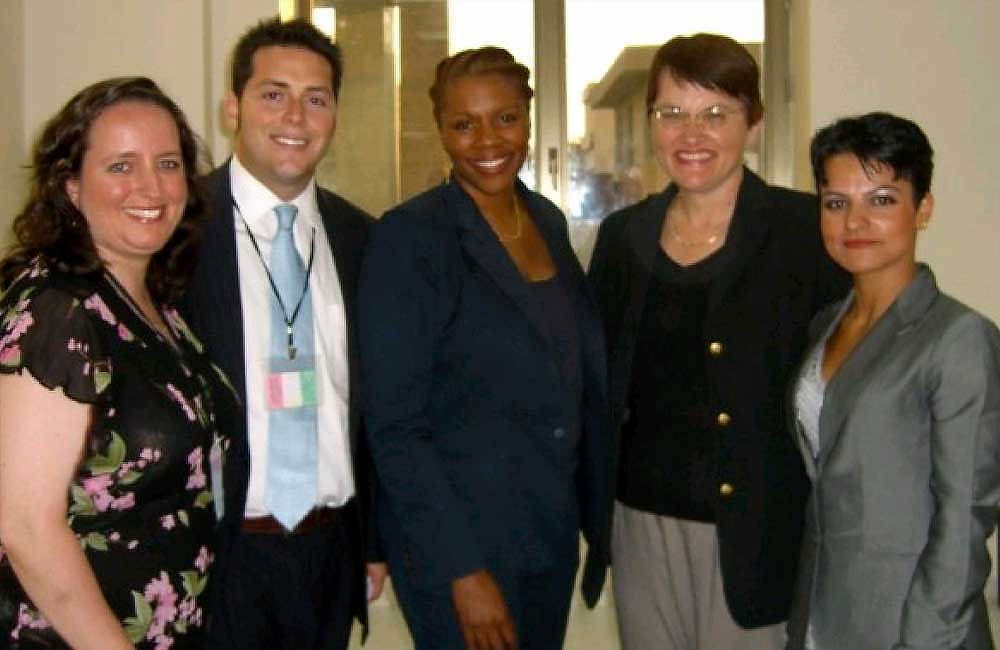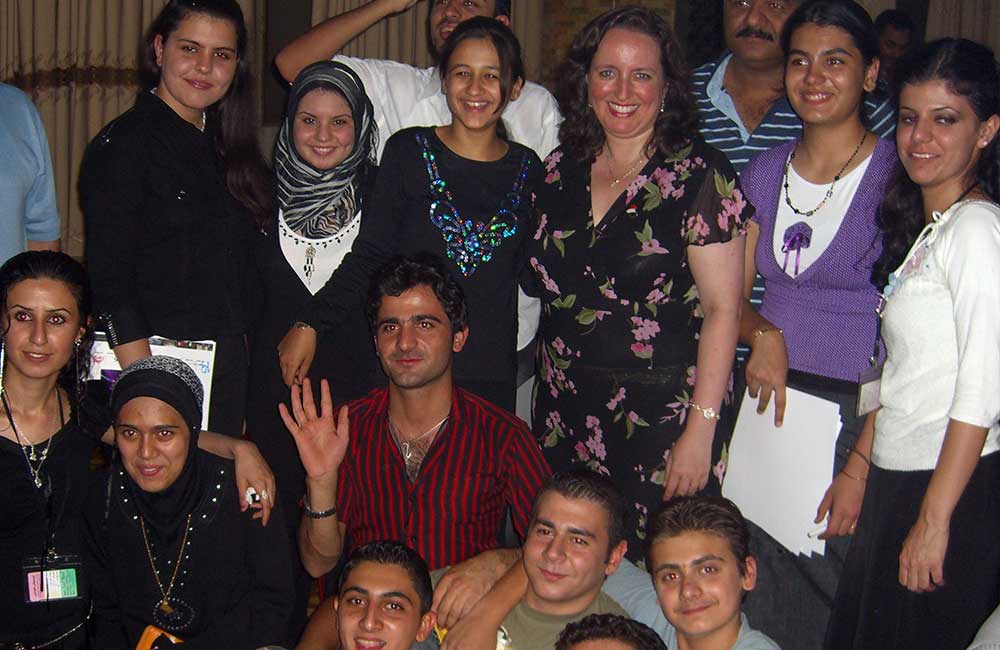 Introduction
In November 2007, Musicians For Harmony launched its Mentorship Program in Iraq. Its principal features were:
Talented young musicians from Baghdad have live, one-to-one music lessons with distinguished American teachers
Music students from Baghdad's prestigious Music & Ballet School, ranging in age from 14 to 21 years, are selected by a rigorous process and must obtain permission of their parents (if they are under 18)
Each student is then matched with a prominent and highly dedicated music teacher in the U.S. who has been carefully selected for the program
Teachers and students are required to have the following equipment: personal computer, high speed internet service, simple webcam device attached to their computer
Assistance is provided for those who do not have this equipment
Teachers give "lessons" via webcam (with both video and sound hookup) via internet communication programs such as Skype or Yahoo Messenger
Video lessons take place 1 – 2 times per month which last approximately one hour apiece
Teachers email or upload sound files and scanned-in sheet music, providing students with access to recordings and study materials that are not available in Baghdad
Additional mentorship is given through periodic emails and online chat sessions
Plans for Expansion
Musicians For Harmony (MFH) was founded on the principles of cultural exchange and diplomacy. For this reason, we strongly believe that exchanges between two cultures should "go both ways," i.e., to foster equality on both sides.
Our Iraqi-American Mentorship Program engaged students in Baghdad with teachers in the U.S. in the study of classical Western music. We plan to balance this with a project where prominent musicians in Baghdad teach young Americans about traditional Iraqi music, using the same means as our current program. 
Key Points
Identify Baghdad's premiere folk musicians – oud, maqam, jowza, qanun, santur
Identify high school music students in New York City who wish to learn about Iraqi music
Arrange video webcam "master classes" between Iraqi masters and NYC students
Engage Arab-American music specialists in NYC to help facilitate lessons
Sessions could include high school students from
Baghdad's Music & Ballet School (MBS) who would "meet" their American counterparts during these lessons, possibly performing for each other and interacting via webcam
How It Works
Six sessions, one hour per week, with a different Iraqi master musician each time
Sessions to be "hosted" (if possible) at the MBS in Baghdad, with selected Iraqi students from their school participating
Sessions to be "attended" in NYC by American students from MFH's "Music of the World" workshops (a program designed to teach high school students in Brooklyn about music from other world cultures)
Engage Iraqi artists with the assistance of the directors of the MBS, the Iraqi National Symphony Orchestra and the Iraqi Ministry of Culture